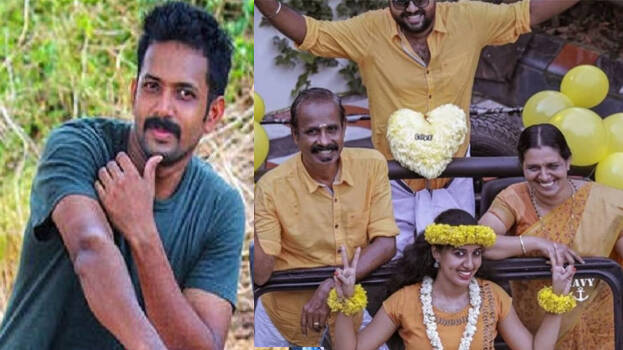 KOLLAM: Hope Kiran Kumar gets the maximum punishment, said the family of Vismaya, who committed suicide following dowry harassment. The investigation was after closing all loopholes and the punishment Kiran gets should be a message to the society, said Thrivikraman Nair, father of Vismaya.
'The government provided a good investigation team. It was because of that one team the investigation was completed so quickly. In addition, the public prosecutor studied the case after skipping his lunch and sleep. All the digital evidence was obtained from his phone. We see it as a sign of God.
Hope maximum punishment will be obtained. Shouldn't he suffer one fourth of what my daughter suffered? He will get that. The punishment he gets will be a message to the society. Had received a threat letter while he was in jail. After that, a Facebook account was created in the name of my daughter and son. A case has been filed against it in the cyber cell.
Gold of 100 sovereigns was given to my daughter. Kiran's father and a relative had asked me what I would give my daughter. If I had withdrawn from that alliance then, my daughter would have been alive today. I was ignorant then. This should not happen to anyone. I just want to say one thing, do not give your daughter to anyone who asks dowry,' Nair told a private channel.