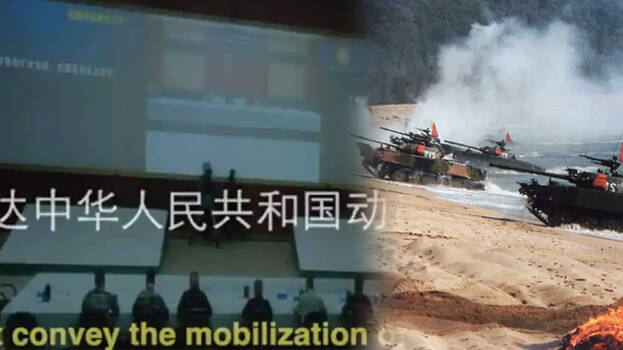 BEIJING: The news that China is preparing to attack Taiwan has been in the international media for a long time. Various media outlets have reported that China has been making preparations to launch the attack against Taiwan. Recently, a Chinese human rights activist released a video that shows top Chinese military officials plotting to attack Taiwan. Jennifer Zeng, a human rights activist, released a 57-minute on YouTube.
The secret meeting of officials was held on how to plan and deploy troops against Taiwan. The video shows that the military leaders were instructed at the meeting to implement the orders of the Party Central Committee and President Xi with determination and move forward to achieve a decisive victory.
The officials can be seen planning to deploy 1,40,000 troops, 953 ships and 1,653 units of unmanned munitions, including drones, along Taiwan's land-naval border. It is learned that the meeting took place on May 14.