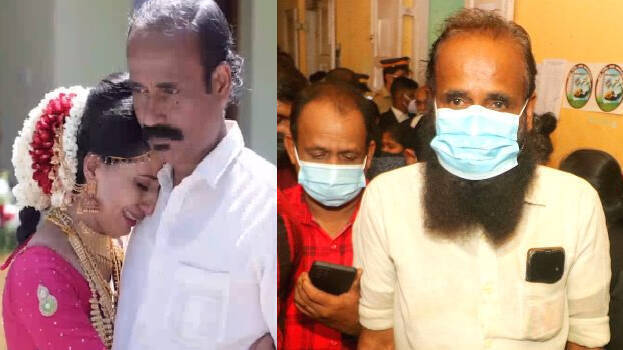 KOLLAM: Thrivikraman Nair, father of Vismaya, took a vow when her body was brought to his house for the last rites that he would shave off his beard only after his daughter gets justice. With the sentencing of Kiran Kumar today, Nair's mind will be a little relieved. He will shave off his beard after that.
Nair did not step out of his house much after his daughter's death. He stepped out only to attend the trial. Clean shaven Thrivikraman Nair grew his beard and many could not even identify him.
Teary-eyed mother
There is not a single day her mother Saritha does not cry thinking about her daughter. Saritha got emotional seeing on TV the conviction of Kiran Kumar. 'No other daughter should have the same fate as that of my daughter, she choked while saying this. Hope Kiran gets maximum punishment. There are many girls like Vismaya. This is the verdict for them also, said teary-eyed Saritha.