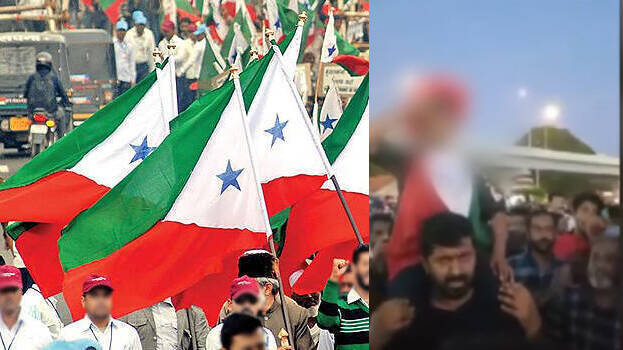 ALAPPUZHA: The police could not yet identify the child who shouted provocative slogans during a Popular Front rally. Ansar, a native of Erattupetta arrested in the case, said he do not know the child.

The boy shouted slogans from atop Ansar's shoulder. The accused testified that he carried the boy on his shoulders out of curiosity. But there is an indication that the investigating officers did not believe this claim. The Popular Front Alappuzha district president was taken into custody in the incident but he also said that he don't know the child.
More people are likely to be arrested today in connection with the case. The boy shouted provocative slogans at a rally in Alappuzha last Saturday. After the video went viral on social media, the Bar Council lodged a complaint with the police.