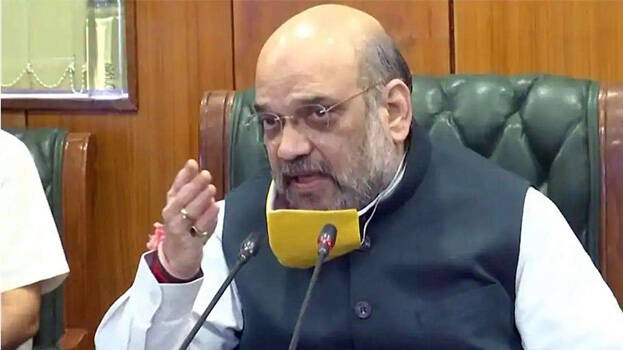 NEW DELHI: Union Home Minister Amit Shah has directed to increase the security deployment in Jammu and Kashmir in the wake of escalating terrorist attacks on civilians. Amit Shah gave the directions during a high-level meeting to assess the current situation in Jammu and Kashmir. He demanded that all centers of terrorists must be found and that not a single terrorist be spared.
National Security Adviser Ajit Doval, Jammu and Kashmir Lt. Govt Manoj Sinha and others attended the meeting.
The meeting was called as three civilians and two security personnel were killed only in the month of May that including Kashmiri Hindus. Kashmiri Pandits in Jammu and Kashmir are holding protests in Srinagar against the killings by terrorists.