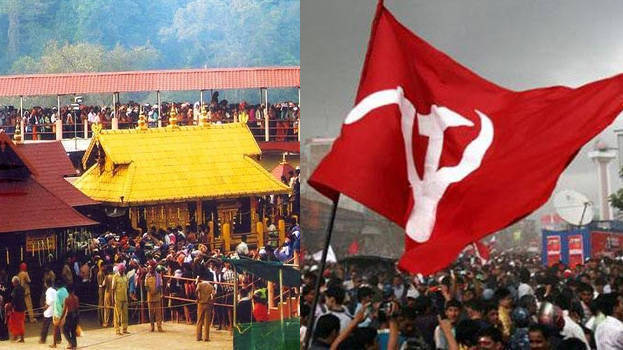 THIRUVANANTHAPURAM: The CPM State secretariat has come to the conclusion that Sabarimala was also a reason for the shameful defeat of the LDF in the recently concluded Lok Sabha election. There was also big leakage of Hindu votes. The drubbing has happened not simply because of polarisation of minority communities.
The secretariat has asked district committees to submit reports on reasons for the defeat.
"There was also leak in party vote banks. Soon after the announcement of election results the LDF candidates had squarely blamed minority polarisation for their defeats but it was not the case. Pro-UDF wave was also prevalent in areas where there were no minority communities," the secretariat points out.
The CPM secretariat also rectified its earlier evaluation that Sabarimala issue had not influenced the election. It concluded that Sabarimala issue might have been a reason for leak in Hindu vote bank. Another factor that favoured the UDF was the campaign that Congress Chief Rahul Gandhi would become the next prime minister, according to the CPM think tank.