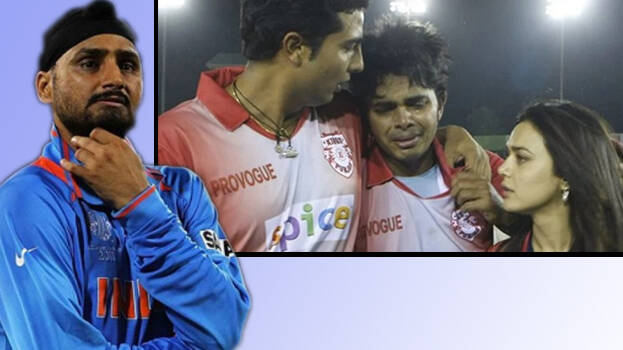 MUMBAI: Former Indian spinner and Rajya Sabha member Harbhajan Singh has expressed regret in the slapping incident of Sreesanth. He says the incident should not have happened. Harbhajan said this on a live chat show yesterday.
Sreesanth, who played for Kings XI Punjab, was slapped by Mumbai Indian player Harbhajan Singh when he went near him to say a joke after winning the match. Following the controversy, the BCCI banned Harbhajan from playing five matches in the IPL.
The two later became friends again and played together for India in the 2011 ODI World Cup. Sreesanth had said that Tendulkar had taken the initiative to solve the issue.
Harbhajan's words
'What happened was wrong. I made a mistake. Because of me, my teammate had to face embarrassment. I was embarrassed. If I had to correct one mistake, it was how I treated Sreesanth on the field. It should not have happened. When I think about it, I feel there was no need.'