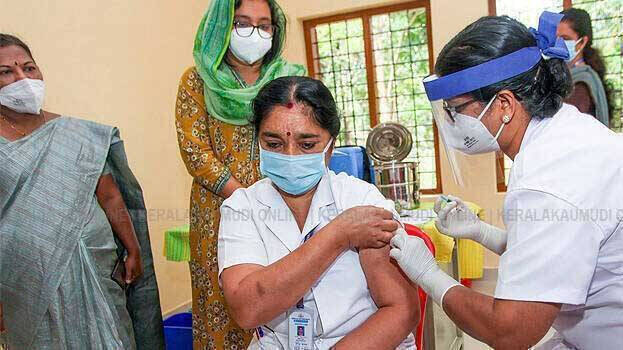 NEW DELHI: The country recorded 4,510 fresh Covid cases in the last 24 hours. Nine deaths were reported. In India, the active caseload is 25,782. A sum of 2,779 people have recovered and the recovery rate is 9.73 per cent.
Maharashtra and Kerala stand first in terms of the daily Covid cases. Among the two, Kerala stands first with 1,544 cases. 1,494 cases were recorded in Maharashtra. Of which, 961 are in Mumbai. The cases are increasing in Delhi as well. The capital city recorded 343 cases on Sunday. In Maharashtra, wearing masks and social distancing have been made mandatory again.
In Kerala, Covid cases are more in the districts of Ernakulam, Thiruvananthapuram and Kottayam. Norovirus has also been reported in the state. The virus was detected in the students who suffered food poisoning in Vizhinjam.
A rise of 45 per cent has been recorded in the Covid cases in the country, for the past week. Daily cases are rapidly increasing in 10 states. A sum of 4,270 cases were reported in the country on Sunday. However, there has been no hike in death rates. Bollywood super star Shah Rukh Khan and former Maharashtra Chief Minister Devendra Fadnavis were tested Covid positive, last day.