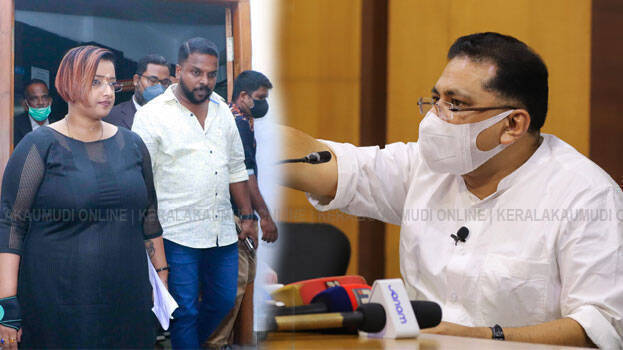 THIRUVANANTHAPURAM: Former minister K T Jaleel lodged a complaint at the Cantonment police station soon after Swapna Suresh levelled allegations. Jaleel told media that the complaint was lodged against Swapna, accused in the gold smuggling case, for her attempts to defame the chief minister and him.
'There is a conspiracy to destabilize the government. Her revelations are not new. She has made similar baseless revelations earlier also. Three investigative agencies had questioned her. How can she level things now which were not asserted then? She is revealing old statements now after adding masala. We are not afraid of all that.
Nothing could be found even after three agencies investigated. Even if any central agency investigates, they cannot move an inch forward. It is said with great confidence. Has demanded to probe the conspiracy hatched between P C George and Swapna. The allegation was levelled amidst the widespread protests against the BJP government. The UDF is fuelling the BJP inspired conspiracy,' said Jaleel.