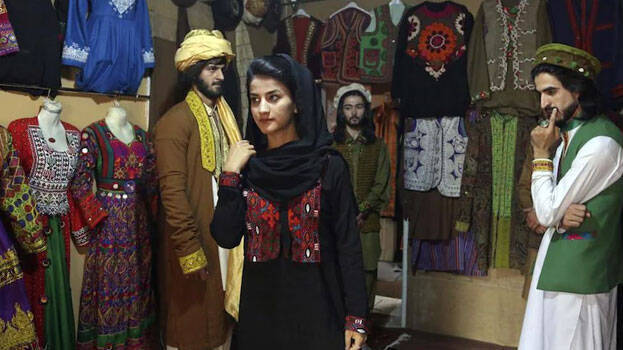 KABUL: A well-known Afghan fashion model and three of his colleagues were arrested by the Taliban for allegedly insulting Islam and the Quran. The arrested has been identified as Ajmal Haqiqi, a model known for his fashion shows, YouTube clips and modelling events. The Taliban has also circulated a video in which four of them are seen apologizing for their mistakes with folded hands. According to Taliban's allegation, Haqiqi had recited Quran verses in Arabic in a comical voice.
According to reports, the arrested have not yet been released. They are likely to face severe punishment. The Taliban have already stated that they would never forgive blasphemy and insult to religion.
However, Amnesty International said in its statement that Haqiqi is innocent and that these are Taliban's attempts to stifle dissent in the country and deter others from expressing their views. The Taliban has tightened its draconian laws in Afghanistan, since its takeover in last August. Those who violate the laws are awarded penalties including death sentence.