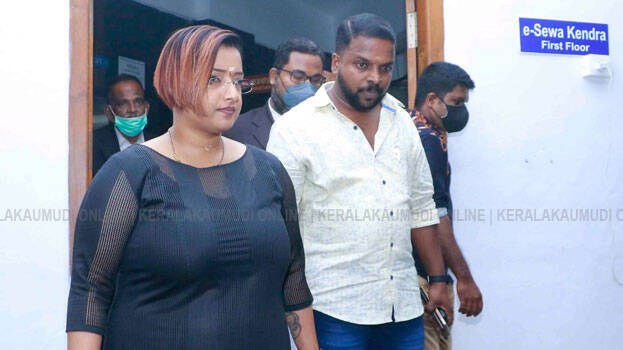 KOCHI: Swapna Suresh, accused in the gold smuggling case, will release the evidence of Shaj Kiran threatening her to withdraw her statement in the gold smuggling case at 3 pm today. While addressing the media, she had mentioned that she will hand over the audio and video evidences to them after consulting with her lawyer.
Swapna alleged that Shaj Kiran, a native of Kottarakkara, who came as an intermediary for the chief minister, threatened her. She said that as her life is in danger will disclose all the evidence collected.

Shaj Kiran said Swapna Suresh is her friend and had not threatened her. I don't know the chief minister and Kodiyeri Balakrishnan. Have not met M Sivasankar. He also challenged Swapna to release the audio if she has any.

Meantime, a special team led by crime branch ADGP investigating the case will meet today. Will question P C George and Swapna Suresh in the conspiracy case. Saritha, the accused in the solar case, will also be questioned.