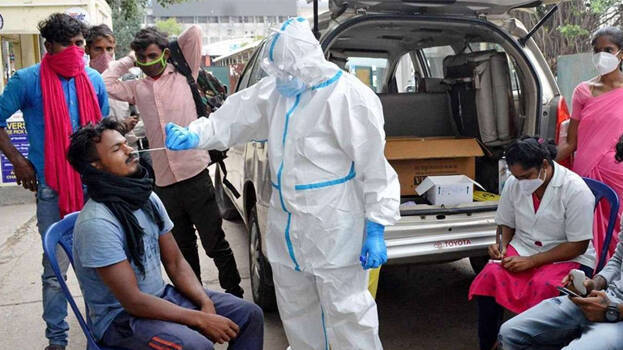 NEW DELHI: Covid spread is intensifying in the country. According to the union health ministry, a total of 8,329 cases were reported in the last 24 hours. The active caseload has gone up to 40,307.
10 Covid deaths were recorded on Friday alone. With this, the death toll has gone up to 5,24,757. A total of 4,216 people have recovered in the last 24 hours. So far, 4,26,48,308 people have recovered. The recovery rate in the country is 98.69 per cent.
A sum of 3,44,994 tests were conducted in the last 24 hours. As of now, 85.45 crore tests have been conducted. The daily Test Positivity Rate (TPR) is 2.41 per cent. The weekly TPR is 1.75 per cent. So far, 194.92 crore vaccine doses have been administered.