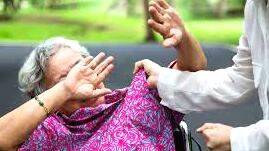 Elder abuse, or the abuse of older persons, is a complex phenomenon. It is, rather broadly, defined by the World Health Organization (WHO) as a single or repeated act, or lack of appropriate action, occurring within any relationship where there is an expectation of trust, which causes harm or distress to an older person. June 15, was first designated as World Elder Abuse Awareness Day (WEAAD) by the International Network for the Prevention of Elder Abuse in 2006. The day was subsequently recognized by the United Nations (UN) in a General Assembly in 2011.
Our understanding of what constitutes abusive behaviour is usually shaped by the socio-cultural context within which people interact with each other in the community. Thus, the term elder abuse might bring to mind vivid imagery evocative of cinema in Malayalam (such as Idam or Manassinakkare), Hindi (such as 102 Not Out or Baghbaan) and other languages.
The benefit of cinema is this – that black is black and white is white, and never the twain shall meld. That older persons, often cast as parents (Sheela in Manassinakkare or Amitabh Bachchan in Baghbaan), are intrinsically good people – warm and loving – if occasionally cantankerous or misunderstood. The biological children can be cruel, self-centered and grasping (Siddique and Sona Nair in Manassinakkare or Aman Verma and Samir Soni in Baghbaan). That relationships with adoptive children (Salman Khan in Baghbaan) or children-substitutes (Jayaram in Manassinakkare) are often more fulfilling and liberating than with biological children. Of course, casting and background scoring help delineate good and bad.
The social realities inhabited by older adults vulnerable to abuse, however, is much more complex and nuanced. Families and caregivers can be sources of both support and abuse – often interwoven in a complex manner. Further, older adults can be both victims and perpetrators of abuse – sometimes caught up in a cycle of role conflicts with enmeshed relationships and associated with mutual abuse.
The Technical Group on Population Projections for India and States 2011-2036 estimates there are about 138 million older adults in India in 2021 (67 million men and 71 million women). 10.1% of the population of India and 16.5% of the population of Kerala are aged 60 years and above. Most older adults, as the 10/66 and Longitudinal Study of Ageing in India (LASI) indicate, live at home, in the community, usually with families, usually in rural areas.
72% of older men and 21% of older women continue to work after 60 in rural areas. 51% of older men and 10% of older women continue to work after 60 in urban areas. 10% of older women and 48% of older men are economically independent in rural areas. 11% of women and 57 % of men are economically independent in urban areas. Socio-economic deprivation, dependency in late life and gender disparity are robust indicators of vulnerabilities to abuse and mistreatment. Thus, a large swathe – millions, indeed, of older adults in India are vulnerable to abuse and lack effective social or legislative safeguards.
The WHO, in 2017, estimated one in six older persons living in the community experienced some form of abuse in the past year. The American Psychological Association (APA) recognizes seven types of elder abuse – neglect, abandonment, emotional or psychological abuse, physical abuse, sexual abuse, financial abuse and self-neglect. The WHO estimated the prevalence of 5 out of these 7 types of abuse. They found that 15.7% of older adults reported undergoing one or more types of abuse in the past year. Emotional or psychological abuse was the most common at 11.6% and sexual abuse was the least common at 0.9%.
LASI, in 2021, estimated 5% of older adults in India faced elder abuse in 2020, much lower than the WHO. However, an older HelpAge India community study placed the estimate much higher – at 36% of all older adults living in the community. Further, 51% of older persons reported some form of neglect. Most respondents reported abuse originated from family members.
Of the older persons facing abuse and neglect, 53% took no action and 92% registered no complaint against their abusers. While 88% were aware of the Maintenance and Welfare of Parents and Senior Citizen's Act (2007), only 18% were aware of the presence of law enforcement agencies handling elder abuse. Finally, 48% of older adults indicated willingness to pursue action if adequate support and provisions are available. Respondents also suggested measures to reduce their vulnerability to abuse – the greatest felt needs were economic and included having property of their own and a steady income.
Bearing in mind that statistics, both across the world and in India indicate only the abuse willingly reported by the people surveyed, it seems safe to estimate that the true prevalence of elder abuse in the community may be much higher – as much as 4 to 6 times more so. This is further complicated by differing thresholds and definitions of what constitutes abusive behaviour – in any age group and across genders and cultures. While physical and sexual abuse are easily identifiable; emotional and financial abuse are more insidious and pervasive. What is clear is that elder abuse, as with all forms of domestic abuse, has increased in prevalence during the COVID-19 pandemic, with an implication of the vulnerabilities (including restricted mobility, loneliness and social isolation) associated with ageing.
While India has a National Policy on Older Persons (1999) and National Programme for Health Care of the Elderly (2011) – elder abuse and its management are inadequately addressed. The Indira Gandhi National Old Age Pension (1995) and the Maintenance and Welfare of Parents and Senior Citizen's Act (2007) are the social welfare measures with greatest penetration amongst older adults. The provisions both make, however, are financial and stop short of addressing other, more prevalent forms of abuse.
What would the legislation of elder abuse change? As of now, elder abuse is covered, along with other forms of abuse under constitutional safeguards of fundamental human rights, apart from the Indian Penal Code and Criminal Procedure Code. The major limitation here is that older persons, by virtue of higher dependency needs, find conventional legislation harder to access. Further, the burden of reporting abuse and seeking redressal is placed upon the older adult. Unlike women and children, older persons lack national welfare commissions to serve as watchdogs and for advocacy. In this context, the Elder Justice Act and Adult Protective Services in the USA may serve as useful reference points to map and plan legislation safeguarding older persons from abuse in the subcontinent.
Dr Migita M D'cruz
Associate Consultant
Psychiatry and Behavioural Medicine
KIMSHEALTH, Trivandrum