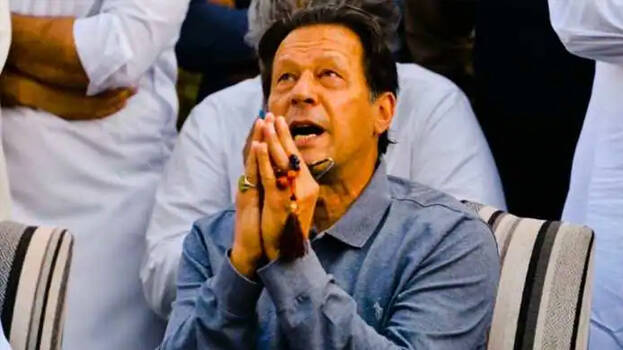 ISLAMABAD: Former Prime Minister Imran Khan has compared the acute power crisis in Pakistan with that of India. Khan compared the recent reduction in petrol and diesel prices in India with that of power. The error occured as he confused the units of fuel and electricity. He said 'India reduced electricity by Rs 25 per litre' while criticizing the Sharif government. The video has gone viral on social media.
'There is such an alliance between India and America, that they are even taking oil and weapons from Russia', said Imran Khan. He also claimed that he had initiated talks with Russia to buy oil at 30% cheaper price like India. He also accused that government was working at the behest of America since the money and properties of its leaders were lodged in foreign countries.
Prime Minister Shehbaz Sharif recently criticized the previous government for holding back fuel prices by giving additional subsidies. The subsidy has been discontinued for getting loans from IMF. As a result, petrol prices in Pakistan have gone up by Rs 30 per litre. The country is facing power crisis following the rise in fuel prices. Most cities have load shedding of up to 12 hours. Restrictions have also been imposed on events, including weddings at night.