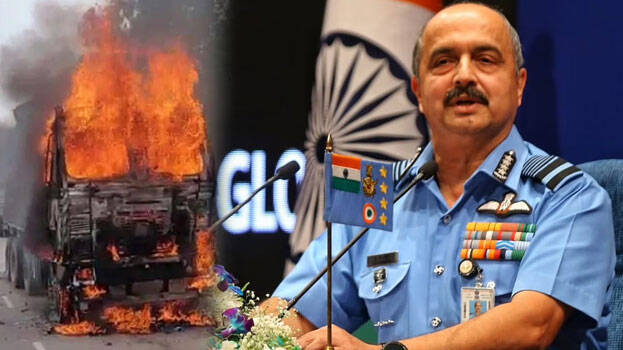 NEW DELHI: Chief of Air Staff Air Chief Marshal VR Chaudhari has issued a warning to protesters against the Agnipath scheme. He said those involved in the protests would not get police clearance in the future.
He further added that those seeking employment in the defence sector would have to pay a heavy price in the future if they joined the protest.
"Resorting to violence and arson is not a solution. If they have doubts, there are military stations, Air Force bases, and Naval bases around. They can go to them, get their doubts clarified," VR Chaudhari said.
"What they need to do now is to get hold of the correct information, understand the scheme in its entirety. They'll themselves see the advantage and benefits of the scheme. I am sure this will quell all their doubts whatever they have in their minds," he added.
Protests have broken out in various parts of the country against the Agnipath scheme. In some places, the protests turned violent as trains were set ablaze.