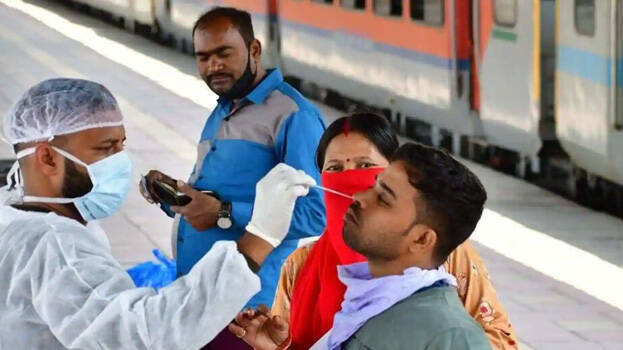 NEW DELHI: The country has registered a slight drop in Covid cases today. More than 13,000 people were diagnosed with the disease yesterday for the first time in three months. However, 12,899 people have been diagnosed with the disease today. 15 deaths were also confirmed.
Since the outbreak of Covid in the country, 43,296,692 people have been diagnosed with the disease, according to the Union Health Ministry. There are 72,474 active cases in the country now. 8518 people have been recovered. With this, the recovery rate in the country has reached 98.62 per cent. The daily positivity rate was recorded at 2.89 per cent and the weekly positivity rate at 2.50 per cent. 5,24,855 people have died so far from Covid infection.
The state and union territories have been asked to collect more samples for genetic testing from districts and regions in various states where there has been an increase in Covid figures over the past seven days. Omicron and its variants BA2 and BA2.38 are currently prevalent in the country.

Maharashtra has the highest number of Covid cases. 3883 cases and second is Kerala with 3376 cases. Third is Delhi with 1534 cases. However, Maharashtra and Delhi saw a slight drop in Covid cases. Most of the Covid deaths are still in Kerala. Of the 15 deaths, 11 are in Kerala.