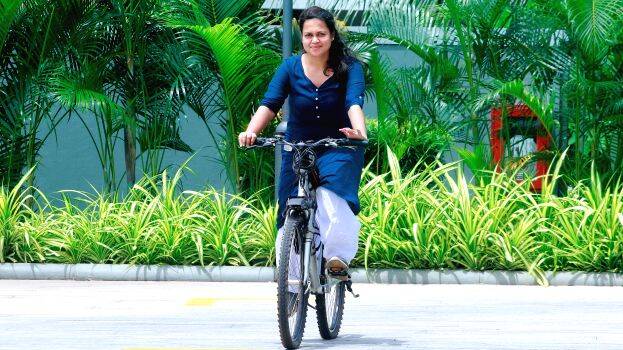 KOCHI: A seventeen year old girl who was once told by father to travel alone is now ready for a solo trip on a cycle to Ladakh. 30-year old Agrima Nair is all set for a solo trip on June 21, International Yoga day. This is not just an adventurous journey. She teaches yoga on her way. The trip via Konkan route was confirmed after discussions with Indian Yoga Association. Yoga classes will be conducted at selected places.
P R Nair, her father who was a military nurse in Nagpur was her inspiration. Her first solo trip was from Pune to Bengaluru. Agrima has done almost 100 trips. Her mother Rema Nair also supports her.
Agrima learnt yoga during her UG days in Bengaluru due to illnesses. Her physical problems were completely cured through yoga. She took a Masters degree in yoga.She also has an MBA degree in Marketing Management. The flag off of her journey is at 7.45 am in Vaduthala Chinmaya school on Monday. Now Agrima is currently doing a PhD in neuro-science.
About Rs 1 lakh has been spent on bicycle and other preparations so far. She does not travel in night and plans to stay in hotels and home stays. Her proficiency in Malayalam, Hindi, English, Tamil, Telugu and Marwadi languages is a benefit.