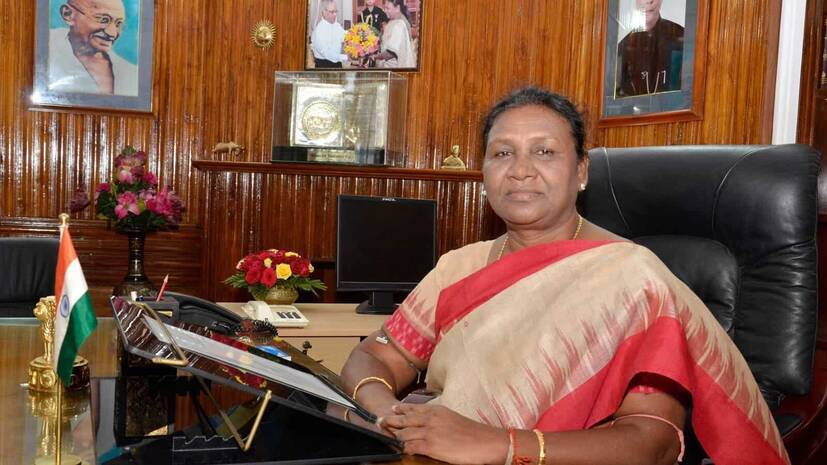 The BJP-led NDA's decision to field Draupadi Murmu, a woman from Odisha's Santal tribe, is a proud step for the country as a whole. The discussions that have been going on at various levels for the last few days have finally reached Draupadi. Some see this as a strategic attempt by the Modi government to bring the tribals and backward classes closer to the BJP in addition to giving greater consideration to the generally neglected areas. In any case, the arrival of a woman from the tribal community as Ramnath Kovind's successor will surely enhance India's prestige among the nations of the world.
Meanwhile, the Opposition has announced Yashwant Sinha, a former BJP leader and a fierce critic of the Modi government, as the presidential candidate. Sinha, who had entered politics after retiring from the civil service, had served as a minister at the Centre. He resigned from the BJP following a dispute with the leadership. The Opposition named Yashwant Sinha as its presidential candidate after considering several leaders from Sharad Pawar to Gopal Krishna Gandhi. Twenty opposition parties have pledged their support for him.
There are indications that the July 18 presidential election will be a hotly contested political battle. It would have been a good tradition if a consensus candidate could have been found for the presidency by avoiding a contest.
Although candidates have lined up on both sides, there is nothing wrong with making one more attempt at consensus. Especially in the context of the appointment of a distinguished woman from the tribal community as the Presidential candidate.
Such an approach would be hailed not only as a mere consideration for the Adivasi-backward classes but also out of respect for women as a whole. Although it's late, Opposition leaders still have a chance to reconsider considering the fact that the nomination has not been submitted yet. The approach of competition for the sake of competition is irrelevant when it is certain that the official candidate will win in case of competition.
64-year-old Draupadi Murmu is a well-known tribal woman leader in Odisha. She also has administrative experience as a Minister in Odisha and as the Governor of the neighbouring state of Jharkhand. Draupadi will be the woman who gets elected to the post of President after Pratibha Patil. This is the first time a leader born after independence is getting elected as President. This will be a new history in Indian democracy.