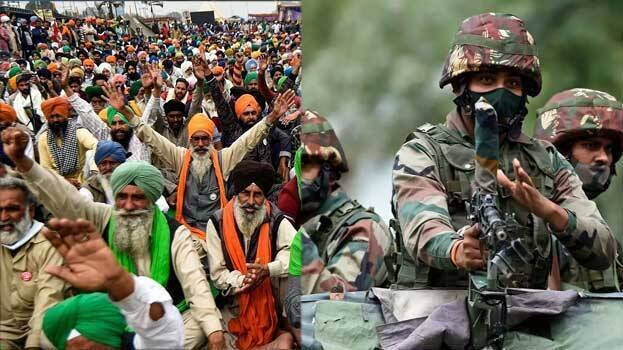 CHANDIGARH: Khap panchayat leaders and farmer union representatives have announced to socially isolate youths who participate in the Agnipath recruitment scheme in Haryana. The BJP-JJP (Jananayak Janata Party) leaders, who support the scheme, will be boycotted, they said.
The decision was taken in a meeting held at Sampla town in Haryana's Rohtak district. The meeting was attended by representatives from various khaps and other community groups from Haryana, Rajasthan, Himachal Pradesh and Punjab, including members of student organizations.
"We will try to socially isolate those who apply for this recruitment. We are boycotting this scheme which wants young people to be hired as labourers in the name of being an 'Agniveer'. We are not using the word 'boycott' for them, but the community will keep a distance from such people," said Om Prakash Dhankar, head of the Dhankar khap. Calling for a boycott of corporate houses and politicians who have supported the scheme, Om Prakash said, "People will be urged not to buy any products for over Rs 10,000 from these companies."
"Cases against protesters booked during the agitation against the scheme should be withdrawn. There will now be a permanent protest at Chhotu Ram Dham in Sampla and people from across the region should join it", he added.