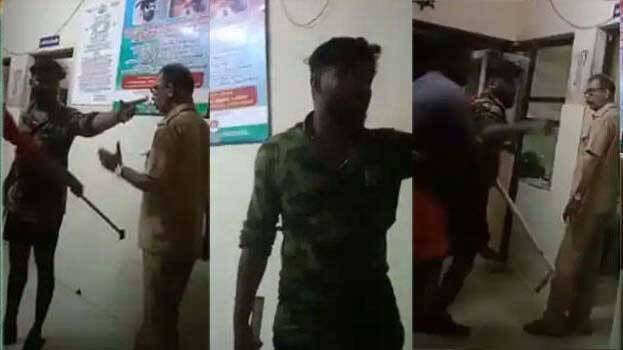 Hospitals will be spared from attack, even in the event of a war between the two countries. Society has given such an important and high status to hospitals. Violence in hospitals in culturally advanced Kerala is the exact opposite of this point of view. Despite the existence of a strong law to prevent attacks on hospitals, the recurrence of such incidents in the state is a matter of concern. The latest incident was the attack on health workers, including a doctor, at the Neendakara Taluk Hospital. Even the security guards were attacked. In Alappuzha, a man, who tried to attack a lady doctor, openly challenged the police who came to arrest him. The hospital is not a place where people with criminal backgrounds can be avoided. Violence and disputes often take place when gang members of persons who sustain injuries in clashes and other incidents arrive in hospitals.

Attacking health workers, who try to save lives, is the worst crime. Although the law protecting health workers and health institutions includes stricter penalties, the government should look into whether further changes are needed as violence has not diminished. The High Court has asked the government to take precautionary measures to prevent such incidents rather than to investigate incidents of violence. It also directed the government to prepare an action plan for this.
The Division Bench made this request during the hearing of the petitions relating to Covid treatment rates in private hospitals. The single bench, which rejected the anticipatory bail application filed by a Pattambi native who threatened a woman doctor at the Pattambi Taluk Hospital, said that granting anticipatory bail to the accused in the hospital assault case would send a wrong message to the society.
IMA's lawyer pointed out in the High Court that the medical and paramedical staff in many hospitals are working in fear. The acts of violence in hospitals cannot be allowed for any reason. There should be strong police action in this regard. Hospitals should also become one of the places where police jeeps patrol regularly. Those involved in such cases should be given exemplary punishment without delay. If a change in the existing law is necessary for this, it should happen too. Boards about disciplinary action in the event of an attack on a hospital should be deployed on hospital premises.