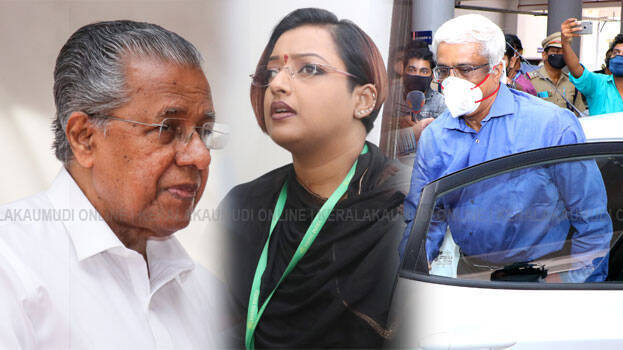 THIRUVANANTHAPURAM: The statement of M Sivasankar, former principal secretary to the chief minister, to the customs on the baggage issue, has surfaced. His statement was that the baggage during chief minister's visit to UAE was sent later.

The statement said the bag containing gifts and mementos was sent later with the help of the consulate general. Sivasankar's statement is just the opposite of what Chief Minister Pinarayi Vijayan said on the baggage issue.

The chief minister had yesterday denied the allegations levelled by Swapna Suresh, accused in the gold smuggling case, that had forgot to take the baggage during the Dubai trip. The chief minister also gave in written in the assembly that had not misplaced the baggage druing his trip to Dubai. The chief minister while replying said the question of smuggling currency does not arise as the baggage had not gone missing.
Swapna had alleged that the baggage was misplaced during a trip to Dubai in 2016 and Sivasankar intervened and with the help of the UAE Consulate was sent to UAE and that it contained currencies. She levelled the allegations to the media after giving a secret statement in a money laundering case related to gold smuggling. The chief minister's reply was to opposition's question on this.