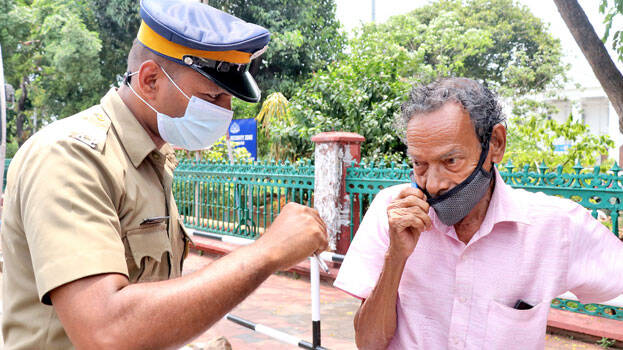 THIRUVANANTHAPURAM: The state government has directed the police to take stern action against those who do not wear masks. The decision comes in the wake of the rising Covid cases.
The government had earlier issued an order on April 27 making masks mandatory in public places, driving and workplaces. Masks are also mandatory on private vehicles.
It has been decided to intensify the action as several violations were reported. The state charges Rs 500 for not wearing masks. 2993 positive cases were reported in the state yesterday. Kerala reports one of the highest number of Covid cases in the country.
At the same time, the Union Ministry of Health has directed the states to take necessary precautions during pilgrimage. The Union Health Secretary said in a letter to the states to take precuations. The instruction includes not to allow people with Covid symptoms to travel to pilgrim centres and to set up treatment facilities on the way.