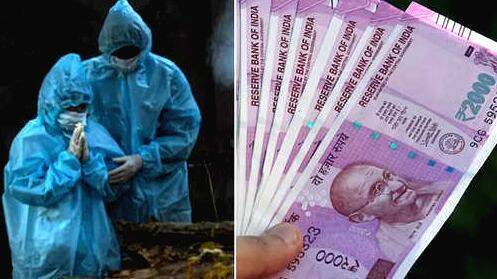 Political parties often make several enticing promises in their manifestos. However, people know that most of these promises are not going to get fulfilled. The decisions made by the Cabinet are not like these promises. They must be enforced legally. A cabinet decision is an action approved by the government. Therefore, no one expects it to be sabotaged, especially if it is a welfare scheme to help the poor. Kerala Kaumudi had recently reported that one of the biggest schemes announced by the state government to help the poor during the Covid period has not been implemented yet due to the non-disbursement of funds by the Finance Department. The cabinet's decision to give Rs 5000 per month for three years to the kin of Covid victims from BPL families has not been implemented for the past eight months. The news, prepared by our correspondent KS Aravind, showed the plight of the scheme in which the Chief Minister assured that Rs 5,000 per month will be paid as a direct benefit transfer from CM's Disaster Relief Fund after receiving the application.
Funding is provided from the Chief Minister's Disaster Relief Fund. The scheme is not getting implemented as the Finance Department has not decided in which account head the money should be included. The finance ministry, which has senior and competent IAS officers, actually needs very little time to decide on this. It must be doubted if some people with vested interests are behind this to ensure that the BPL families do not get this money. No wise man would want to stop this project which is benefiting the poor and giving a good reputation to the government. It is the duty of the Opposition to point out such serious lapses first. However, it seems that they do not have time for this since they are going behind some other problems. So far, the government received about 20,000 applications in connection with the scheme. Of these, 6,000 applications were approved. The CM should intervene immediately and take action to release the aid within a week. Otherwise, the announcement of the project will be tantamount to playing a trick on the poor.
Kerala had also delayed the release of Rs 50,000 crore announced by the central government to the families of those who died of Covid in the country. Finally, it paid the money to 62,385 people within two days from the State Disaster Relief Fund when the Supreme Court issued an ultimatum to pay the amount within 14 days.