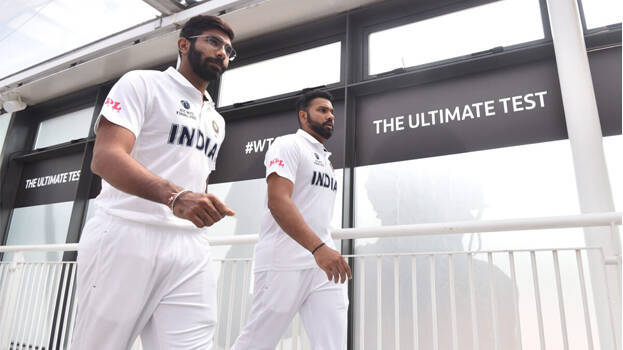 BIRMINGHAM: Jasprit Bumrah will lead India in the crucial fifth test of India-England Test series. Bumrah was selected as captain by the BCCI after captain Rohit Sharma's RTPCR result became positive. The fifth Test starts on July 1.
This is the second time that Rohit has tested positive for Covid. Rohit was first tested positive during India's warm-up match against Leicestershire. He scored 25 runs in the first innings. He tested positive before the second innings. Team India was training today at the Edgbaston Cricket Ground. But Rohit did not attend training. Bumrah was the vice-captain of after KL Rahul, test vice-captain was ruled out due to injury. Bumrah is Team India's 36th Test captain.
With Virat Kohli leading India 2-1 in the Test series, the remaining Test matches were postponed due to Covid spread. There will be three ODIs and one T20I in the series. Joe Root led England in the first four Tests, while Ben Stokes will be the captain in the fifth Test.