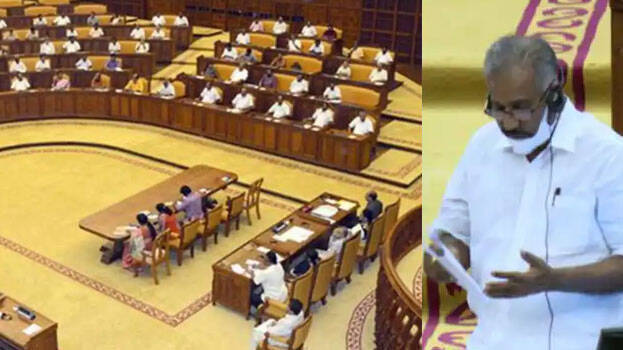 THIRUVANANTHAPURAM: Forest Minister A K Saseendran told the assembly that he will undertake all possible measures to address the people's concerns over the buffer zone issue, along with filing a review petition. The centre has been convinced of Kerala's situation. The government has taken the buffer zone issue quite seriously, he added.
"The UDF government had recorded that the eco-sensitive zones should be from 0 to 12 km. Whereas, it was the Pinarayi government that had demanded to completely exclude the populated areas. There are concerns over the buffer zone verdict in related areas. The government will do whatever it can. Many doors are still open and we will utilize all ways to address the concerns. We should all stand united to resolve the issue. If the Supreme Court order to impose restrictions in the areas within a radius of one kilometre is implemented, then it will have far-reaching repercussions in Kerala. A high level meeting chaired by the chief minister will be convened to discuss further actions in the regard", said the minister. The meeting will also evaluate the progress of the survey, which has already been started to resolve the crisis that may arise in Kerala if the Supreme Court order on the buffer zone issue is fully implemented. Kerala's decision is to complete the action within three months and approach the Union Ministry of Environment, Forest and Climate Change and the empowered committee appointed by the Supreme Court, said the minister.
Following the minister's reply, the approval for the opposition's adjournment motion was rejected. In protest, the opposition staged a walkout from the assembly. Sunny Joseph MLA had sought approval for the adjournment motion, demanding that the house should adjourn and discuss the government's failure to address the concerns of the people following the buffer zone verdict.
A high level meeting chaired by the chief minister will be convened to discuss further actions to be taken on the buffer zone issue, on Thursday. The online meeting, scheduled to be held at 4 pm, will be attended by the forest minister among other officials.
Residents of districts including Wayanad and Idukki are deeply concerned over the Supreme Court's order to convert one kilometre of protected forest areas, including wildlife sanctuaries and national parks, into ecologically sensitive zones. The Supreme Court has also directed that no construction works or mining activities shall be allowed in these areas. This had intensified concerns over the verdict. A hartal was also launched in protest against the court order. The attack on MP Rahul Gandhi's office in Wayanad was also part of the protests.
Meanwhile, the state government is of the position that the order is a huge setback for Kerala. It is evaluated that the conversion of populated areas into eco-sensitive zones will impact thousands of people. The state has decided to approach the centre and the supreme court seeking relaxation on the issue.