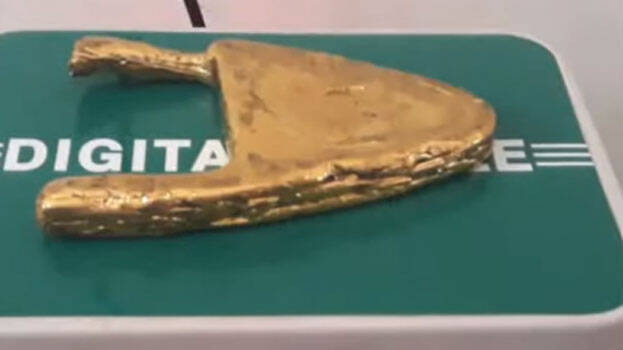 KOZHIKODE: A gold hunt took place in Karipur. Around two kilogram of gold was seized from Musafir Ahmed (35), a native of Malappuram, who arrived in Air Arabia flight at 4 am on Thursday. The gold was found hidden inside an iron box.
Musafir was questioned by the customs due to suspicion over his baggage. Following this, an iron box weighing around 4 kilograms was recovered. Musafir had told the customs officials that the iron box was brought for his friend. Out of suspicion, the officials opened the iron box and found the gold inside. Soon after, Musafir was arrested. According to the customs, the accused is a regular gold smuggler.
Gold smuggling centered around airports have once again become frequent in Kerala. The gold is being smuggled hidden in clothes and body parts. Last day, two persons were caught trying to smuggle around two kilograms of gold hidden inside their anus, at Kochi airport. In another case, a woman, who smuggled gold hidden in her sanitary pad, was caught from Mangalapuram airport.