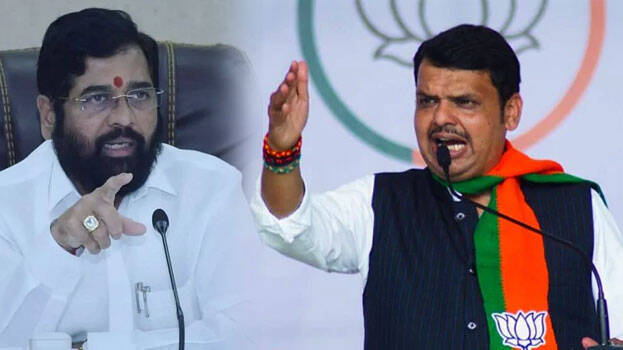 MUMBAI: The BJP is all set to form the government in Maharashtra. Devendra Fadnavis will meet Governor at 3 pm to stake claim in forming the government in the state. Meantime, Eknath Shinde has called a meeting of Shiv Sena MLAs. The rebels have issued a whip asking all MLAs to arrive at the hotel in Goa. The rebels have also expressed consent to hold talks with Uddhav Thackeray, if he leaves the Maha Vikas Aghadi (MVA) alliance.
Meantime, the rebel MLAs arrived in Goa and met with Goa Chief Minister Pramod Sawant, last day. BJP Maharashtra chief Chandrakant Patil has directed the rebel Shiv Sena MLAs to reach Mumbai on the day of the swearing-in ceremony. The Uddhav government had tried all ways to remain in power, but the rebels were not ready to compromise, forcing Thackeray to resign ahead of the vote of confidence.
Although, Uddhav Thackeray had submitted his resignation to the governor, he was asked to head the caretaker government. He met with the governor along with his daughter. Numerous Shiv Sena activists had accompanied Thackeray to the Raj Bhavan. In the wake of the prevailing conditions, security has been beefed up in Mumbai.