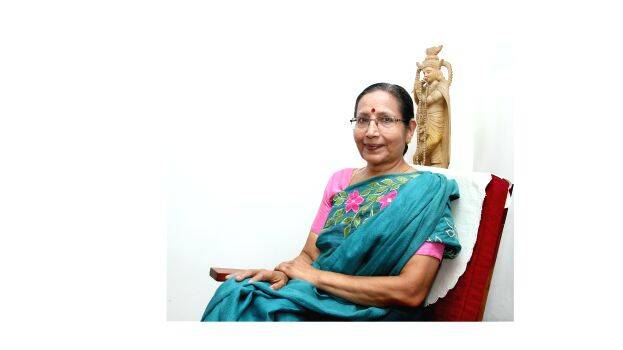 THIRUVANANTHAPURAM: Dr Kusumakumari is an antidote to the pain of parents when they find out that their baby has cancer within days of birth. There are tears and smiles in the story of this doctor fighting against cancer.
Dr Kusumakumari was the Professor and Head of Pediatric Oncology Department at Regional Cancer Centre (RCC), Thiruvananthapuram. In her 33-years of professional career, she have treated thousands of children who were diagnosed with cancer. Meanwhile, cancer also came to her own body, but she survived it too. Even at the age of 70, the fight against cancer and her philanthropy work continues.
Kusumakumari joined as a teacher in 1984 in RCC. The RCC was in the radiotherapy department of the medical college hospital at that time. Since then, Kusumakumari was in charge of Pediatric Oncology. She started Pratyasha Charitable Society in 2003 to help the parents of children whho couldn't afford heavy medical expenses. Free accommodation and food are provided to children and their parents who come for cancer treatment.
In 2013 Dr. Kusumakumari was diagnosed with breast cancer. After surgery, she underwent radiation and chemo. Although she was supposed to get six months leave, she did not bother to stay at home. She even worked during that period. Even at this age, she still continues her work, thus giving hope to several people.