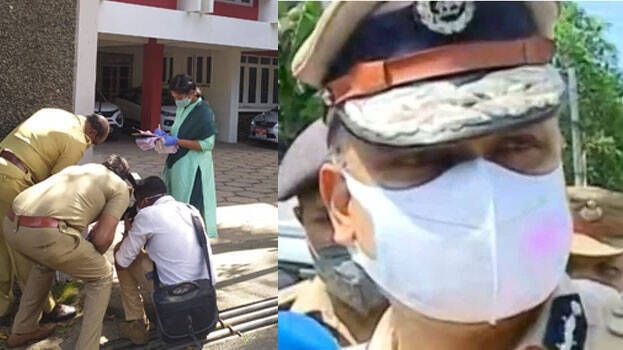 THIRUVANANTHAPURAM: ADGP Vijay Sakhere informed that more information has been obtained about the attacker who hurled bomb at the AKG centre and that he will be nabbed soon. He told the media that the investigation is going on in teams to trace the accused and will check if there are more people involved in the incident.
In the meanwhile, the police have received more visuals of the attacker's route. The CCTV visuals obtained from a house in Varambassery Junction showed that he reached Kunnukuzhy Junction and went towards the Law College after hurling the bomb. The police believe that this will help the investigation. Police are checking more CCTVs of the area and nearby places for clear visuals. Since it is a very serious incident, inspections are being conducted directly under the leadership of high-ranking police officers including the Commissioner and ADGP. The police have registered a case against an unknown youth who came on a scooter to hurl the bomb.
Following the attack, the police are on high alert in the capital city. More police have been deployed in many places including Kannur, and security has been tightened at the houses of political leaders and party offices. A bomb was hurled at the AKG centre by a youth who came on a scooter from Kunnukuzhy side. The explosive was hurled through the gate of AKG hall near the main entrance of the centre. After that, he drove back to Kunnukuzhy area.