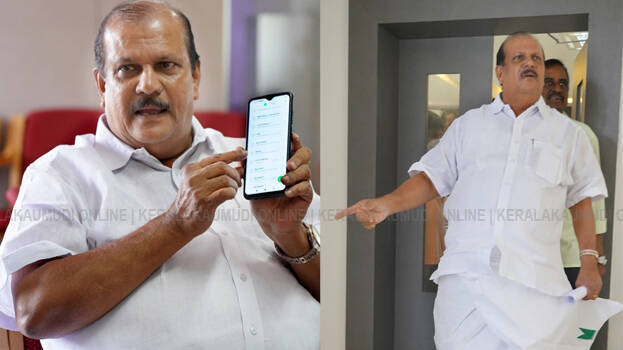 KOTTAYAM: Faris Aboobacker is Kerala's shadow chief minister, said former MLA and Kerala Janapaksham leader P C George. Pinarayi Vijayan is only sitting in the chief minister's chair. The control lies with Faris, alleged P C George.
Faris has been Pinarayi's mentor since the conference in Malappuram in 2004. Virendra Kumar was removed and the Kozhikode Lok Sabha seat was given to Faris in 2009. Muhammad Riyas was a candidate suggested by Faris, he said.
No one in Kerala has seen Faris in the past six years. Only Pinarayi Vijayan has seen him. Faris came to attend the three weddings of the chief minister's two children, said George.
Pinarayi Vijayan's daughter Veena's establishment is filled with mysteries. It is also heard that the company where Veena first worked is planning to initiate legal action against her. When the ED asks, I will give proof of the allegations I have made, said George, while talking to the media in Kottayam.