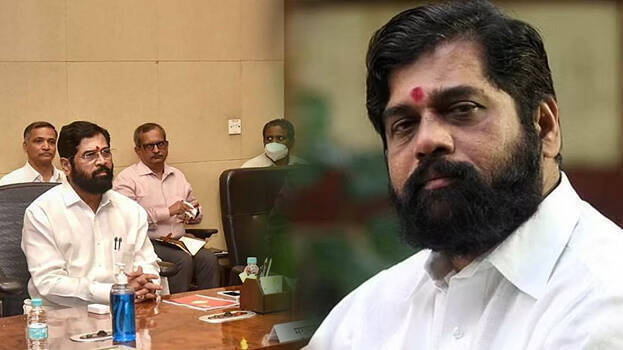 MUMBAI: Maharashtra Chief Minister Eknath Shinde's speech in the assembly, after proving his majority last day, has garnered wide attention. Shinde opened up about the tragedies in his life and explained how he overcame those difficult situations. The leader's life took a major turn when fate stole the lives of his two children.
Eknath Shinde's children Dipesh (11) and Shubhada (7) had died in a boat accident in 2000. The boat had overturned in a lake and both of his kids drowned to death. During the time, Shinde served as a corporation member. It was Shiv Sena leader Anand Dighen, who had helped him in getting over the tragedy and convinced him to continue politics. Later, Shinde became an MLA. In his assembly speech, Shinde thankfully remembered Anand Dighen.
Last day, Eknath Shinde government had proved majority in the Maharashtra Assembly winning the floor test. A sum of 99 people opposed the no confidence motion. Santosh Bangar MLA switching sides and joining the Shinde camp was the major shocker of the day.