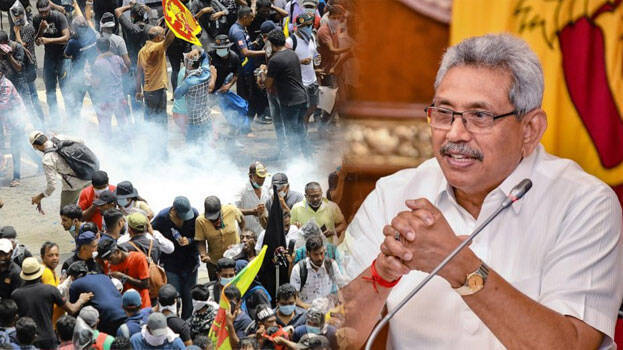 COLOMBO: Emergency continues in Sri Lanka after President Gotabaya Rajapaksa refused to step down even after protests gained momentum in the island nation. Deaths have been reported in various parts of the country.
The army, which clashed with the protesters, used tear gas, water cannons and opened fire at the sky. Acting President Ranil Wickremesinghe has authorized the army to take any action to restore law and order in the country. The protesters have taken control of the president's palace, prime minister's office and state broadcaster.
President Gotabaya Rajapaksa has been crossing borders as the country continues to remain a land of insurgency. Gotabaya Rajapaksa, who had gone to Maldives on Wednesday accompanied by his wife and two employees, then fled to Singapore. The opposition parties in Maldives had staged a strike against granting asylum to Rajapaksa. Following which, the president decided to flee to Singapore.
According to reports, Rajapaksa, who has set off to Singapore on a Saudi Airlines flight, will fly to Saudi Arabia from there. The president is travelling in a Saudi Airlines flight SV 788.