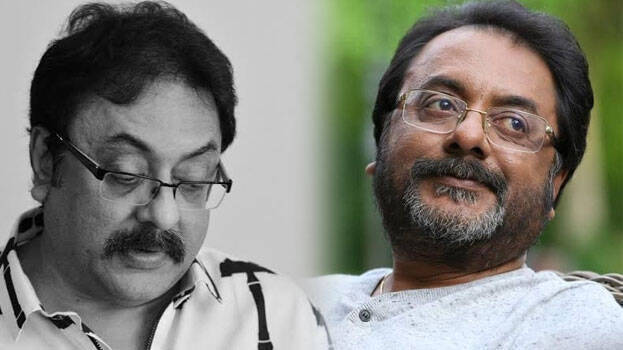 Actor and director Prathap Pothen was one of the rare talents, who made a mark in the Tamil and Telugu film industries, apart from Malayalam cinema. The film world is in shock over the demise of the renowned actor, who has gifted numerous memorable characters through his 42-year long acting career.
Born in Thiruvananthapuram in 1952, Prathap Pothen, did his schooling in Ooty. After graduating from Madras Christian College, he turned to theatres. While working in an ad agency in Mumbai, he became active in doing theatres. Following which, he met with director Bharathan and that became a turning point in his acting career.
Prathap Pothen made his film debut through Bharathan's directorial 'Aaravam' in 1978. He has acted in more than 100 movies in Malayalam, Tamil, Telugu and Hindi. One of his most acclaimed performances is in Bharathan's 'Thakara', which was released in 1979.
Later, Pothen gained foothold in Malayalam with films like 'Lorry', 'Chamaram' and 'Azhiyatha Kolangal'. He was well-received in Tamil too. He has directed around 12 movies in Malayalam, Telugu and Tamil, such as 'Oru Yathramozhi', 'Daisy', 'Rithubhedham', 'Jeeva', 'Vettri Vizhaa', 'Seevalaperi Pandi', and 'Lucky Man'. He made his directorial debut through 'Rithubhedham'. He has also scripted 'Solla Thudikuthu Manasu', a 1988 Tamil romance movie.
Prathap Pothen married actress Radhika in 1985, but soon got divorced, the very next year. He then married Amala Sathyanath in 1990. The couple has a daughter. However, the duo got separated in 2012.
Prathap Pothen has played notable roles in the movies of many prominent directors such as K Balachandran, Balu Mahendra and Padmarajan. The actor was also able to amaze the young audience through his solid performances in 'Thanmathra', '22 Female Kottayam', 'Idukki Gold', 'Ayalum Njanum Thammil' among others.