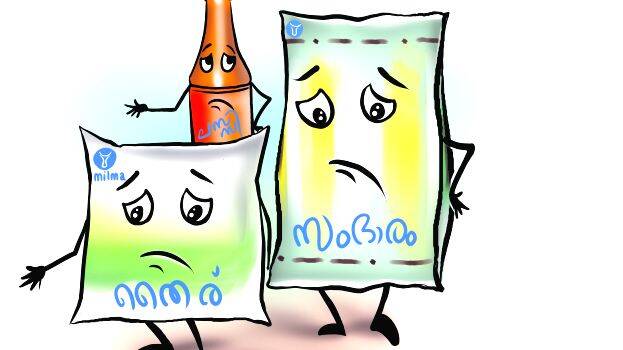 THIRUVANANTHAPURAM: The prices of three Milma products have been increased as 5% GST will be levied from today onwards. There is no change in the price of milk. While curd and sambharam(spiced buttermilk) rates were hiked by Rs 3 per half litre, the quantity of lassi was reduced to maintain the price.
Curd price changed from Rs 27 to Rs 30 per half litre packet. The price of sambharam went up from Rs 7 to Rs 10. The price of 200 gram cup curd has been hiked from Rs 28 to Rs 30. For a 400 gram cup the rate increased from Rs 54 to Rs 60. Rs 20 should be given to get 180 g of lassi. Rs 5 have been hiked for toned curd. There is no change in the price of other Milma products.
Pay the packet price for the current collection in stores. MILMA Chairman K S Mani said that the updated price will be marked on the packed items from today.