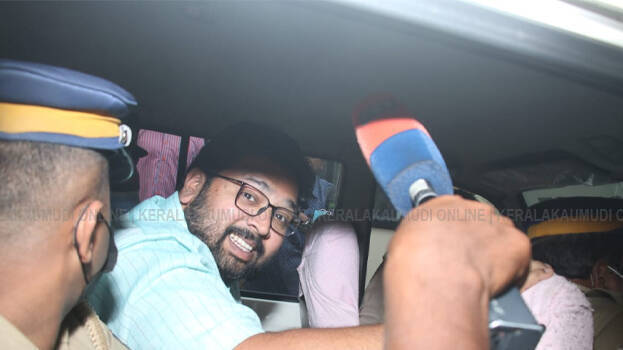 THIRUVANANTHAPURAM: Youth Congress State Vice President and former MLA KS Sabarinathan said that he was summoned as a witness and then arrested by the police. "The police tried to mislead the court. The police are puppets of the government", Sabarinathan criticized

Sabarinathan told a media that the case was fabricated and the actual attempt to murder case should be taken against EP Jayarajan. At the same time, he added that he was the one who shared the idea of ​​protesting the flight in the WhatsApp group.
"Youth Congress constantly protested against the Chief Minister in the gold smuggling case. As part of that, it was I who shared an idea in the group to protest on the flight as Chief Minister returns to Thiruvananthapuram. What's wrong with that? Whenever there is a struggle, a person will be there to call for it or to make a decision. It was just a suggestion from me. If this is the case for a person like me, one should think about what will be the condition of a common man who is accused of a minor case", Sabarinathan added.

Meanwhile, a section of the Youth Congress is deeply annoyed over the leaked WhatsApp group chat. 12 state leaders have written to the national president criticizing the state president for not taking action.