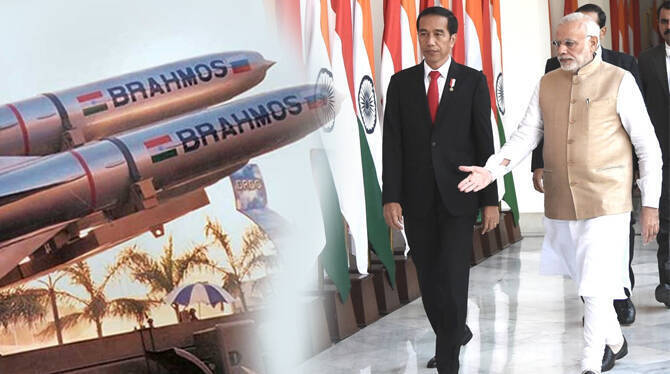 After Philippines, its neighbour Indonesia is all set to become the second ASEAN country to purchase BrahMos missiles from India. Indonesia is likely to sign the deal by the year end or early next year. The arms deal is expected to strengthen India's relationship with the east Asian countries. Indonesia has been rumoured to be interested in the BrahMos missile for years. They had expressed interest in the missiles during the ASEAN-India Commemorative Summit in New Delhi in 2018. However, the first deal was struck with Philippines for 374.96 million dollar.
As per reports, Indonesia is planning to buy the BrahMos supersonic cruise missiles that can be launched from aircrafts, ships, submarines and land platforms. These can fly at a speed of 2.8 Mach or equivalent to three times the speed of sound.
Other ASEAN countries namely Singapore, Thailand and Vietnam are also in line to purchase the BrahMos missiles. The move comes in the wake of the increasing Chinese presence in the Indian Ocean region. Hence, the purchase of the missiles comes in as a shocker for China. In addition to BrahMos, Vietnam is planning to buy India's Akash missiles too. Talks with Malaysia for BrahMos missile are currently in its initial phase.
Arms deals with ASEAN nations can give India a strategic foothold in the region and could boost its economy. However, BrahMos being an India-Russia joint venture, the latter's consent is essential for its sale.
Russia, which had supported efforts to sell BrahMos missiles to Philippines, is unlikely to object the deal as Indonesia is already a purchaser of Russian submarines and combat aircrafts.
India has strong comprehensive strategic partnership with Indonesia. Prime Minister Narendra Modi had visited the country in 2018, in an effort to boost bilateral relationship. In the same year, India and Indonesia had carried out their first ever naval bilateral exercise as well.