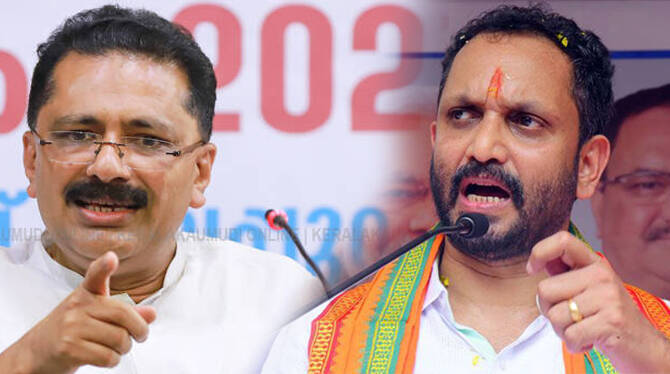 THIRUVANANTHAPURAM: BJP state president K Surendran said that the action of KT Jaleel, who wrote a letter to a foreign country while he was a member of the state cabinet to ban a newspaper in Kerala, violated protocol. He said in a press conference in Thiruvananthapuram that he has no right to continue as an MLA even for a moment.
"No minister of any state in the country has the right to write such a letter. KT Jaleel has violated the rule that there should be no contact with foreign consulates and rulers abroad except with the permission of the Ministry of External Affairs. If he does not resign, the Chief Minister should be prepared to revoke his membership of the Legislature", he said.
"It has been found that Jaleel was in contact with the accused in the gold smuggling case. There is a case that he smuggled gold under the cover of dates. Jaleel is a person who has a habit of doing illegal activities. He has agreed to one thing in Swapna Suresh's statement. The truth should be found out by investigating other things as well", he added. Surendran said that Jaleel's secularism is just a mask and that is why he does not respect the laws of the country.
"The vote Draupadi Murmu received from Kerala in the presidential election is no accident. The BJP had sent a letter to all MPs and MLAs in the state. This was for social justice. Draupadi Murmu got votes from every state in India. It was understood that there are people who stand with the national interest in Kerala too", he said. K Surendran added that this is an indication that it will not take much time to change the politics of Kerala along with the national politics. State Vice President C Sivankutty and OBC Morcha State General Secretary Poonkulam Satheesh were also present at the press conference.