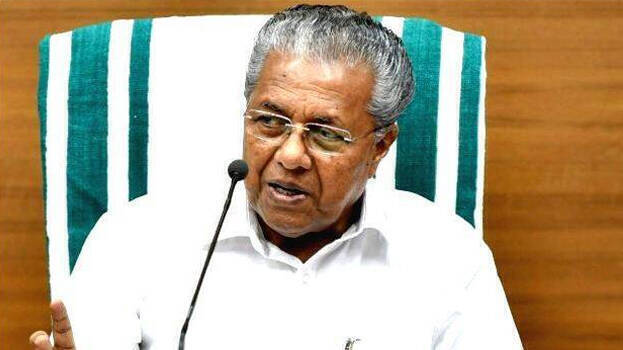 THIRUVANANTHAPURAM: Chief Minister Pinarayi Vijayan on Tuesday alleged that the Centre is trying to thwart the Kerala government's attempt to carry out development activities through KIIFB in the state. "KIIFB's loan is repaid from KIIFB's earnings. Even legal experts have said that it is unconstitutional to interpret it as a government debt," the CM said at the press conference. Responding to the GST hike, the CM said that the state is against all tax hikes affecting the common man.
The CM said that the Centre should withdraw from interpreting KIIFB's loan as government debt and reducing the market borrowing limit of Kerala on this ground. CM said that he had sent a letter to the Prime Minister asking him to take action to reduce the hike in GST rate which is causing a price hike in essential commodities. "The state government took the same stand in the GST Council. The state is against any hike in taxes affecting the common man. Tax on daily use items should not be hiked. Instead, luxury tax can be hiked," he added.
The Chief Minister also criticized the opposition parties in connection with the development of national highways.