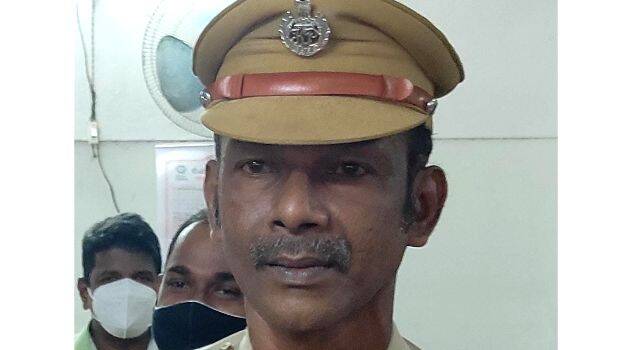 ALUVA: Grade SI Vinod Babu (52) of the Aluva Traffic Unit collapsed and died while on security duty for the Chief Minister. He collapsed at 11.15 am while on traffic signal cabin duty on the bypass on the national highway. The death was confirmed around 1.05 pm.
From Aluva Palace, the Chief Minister went to Kakkanad side via bypass at 11 am. Police were on the road as Youth Congress protests continued. Bipin Joy, CPO of the Traffic Unit who was on duty near the Najath Hospital, reached the traffic cabin at the bypass to rest till the Chief Minister's return. At this time Vinod Babu came down saying that he is little uncomfortable and that he would come and drink some tea. In the meantime, he collapsed. Then Bipin took him to Najath Hospital in Vinod Babu's own car. He was then shifted to Rajagiri Hospital. He was dead by then.
Vinod Babu, of Arakkal house near Perumbavoor Keezhilam temple, has been in the Aluva Traffic Unit for almost two years. The body will be placed for public viewing at Aluva Traffic Unit for an hour today at 9 am. He will be cremated at the house at 3 pm.
Wife: Sindhu. Son: Rohit (Final Year Graduate Student, Sreesankara Vidyapeeth, Airapuram).