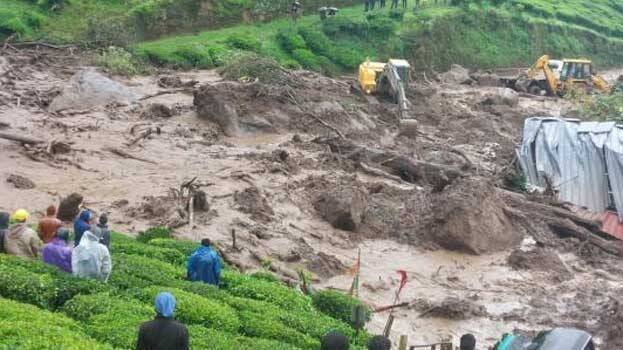 IDUKKI: Another landslide in Pudukkudi division of Vattavada in, Munnar. The tragedy occurred again at the same place where there was a landslide in the same place the other day. Following the landslide, a house was partially buried under the soil. No casualty has been reported.
There was a landslide in Kundala Estate Pudukkudi division near Munnar the other day. Two shops and a temple were buried under the soil. Soon after this, 175 families were relocated. Following that, a relief camp was opened in Pudukkudi. The landslide occurred near the estate where 141 families live. A few of them have been shifted to relief camps and the rest to their relatives' homes. People were relocated under the leadership of Devikulam MLA A Raja.

The road in Pudukkudi on the Munnar-Vattavada National Highway was destroyed in the landslide. Vattavada remained isolated. Another landslide occurred in Munnar two years after the Pettimudi tragedy.