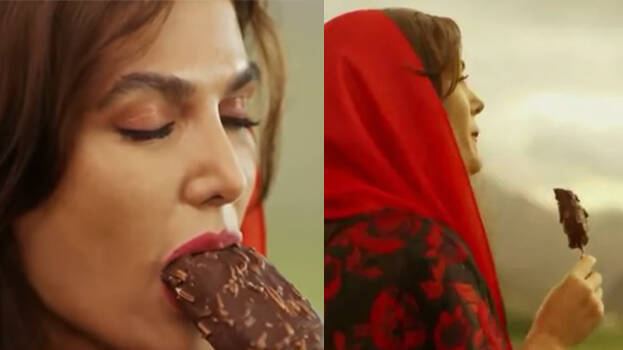 TEHRAN: Iran has banned women from featuring in advertisements. Recently, a commercial showing a woman eating ice cream had stoked a controversy in the country. Following which, Iran's Ministry of Culture and Islamic Guidance imposed the ban citing the state's strict chastity rule.
In a recent Magnum ice-cream commercial in the country, a woman was featured in a loose-fitting hijab. Her hair was a little visible too. However, it has been criticized that such advertisements are not suitable for the country's culture.
In addition, there has been a rising demand to file a case against the producers for releasing advertisements that insult women's values. In a letter issued by Iran's Ministry of Culture and Islamic Guidance, they stated that the advertisement went against public decency and hence banned women from acting in advertisements.