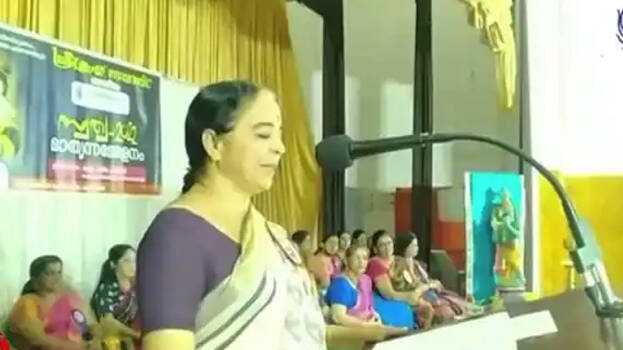 KOZHIKODE: The childcare in the state is poor, said Kozhikode Mayor Beena Philip, while inaugurating an event organized by the Sangh Parivar organization Balagokulam. The north Indians love children very much, she said.
"Babies not dying during birth isn't what matters, it's about what babies are fed during their childhood. Children should be seen as baby Krishna", said the mayor. Criticisms have been raised within the party against the mayor's participation in the Sangh Parivar event.
Meantime, the mayor responded that the party did not prohibit her from attending the event. "I participated in a mothers' event. I have not felt that the Balagokulam is a frontal organization of the RSS", she added.