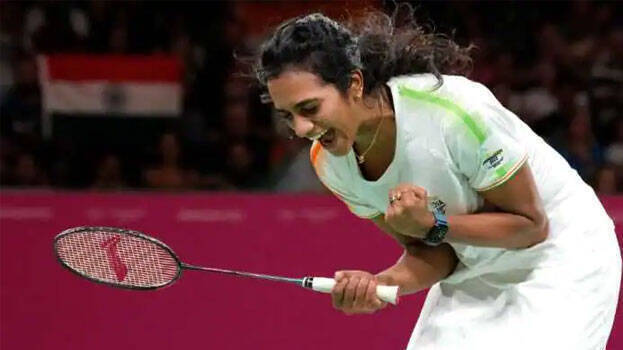 BURMINGHAM: India's medal surge in the Commonwealth Games continues. India's PV Sindhu wins gold in badminton singles. She beat Canada's Michelle Li 21-15, 21-13 in the women's singles badminton final.
This is her first individual gold in the Commonwealth Games. With this, she had won five medals in the games. She had won bronze in 2014 and silver in 2018. Sindhu overcame the injury and entered the final match.
She beat Singapore's Yeo Jia Min and reached the finals. Her win in the semi-finals 21-19, 21-17. With the achievement of Sindhu, India has come 4th in the list.
India has got 19 golds. Though New Zealand has 19 gold medals, India has attained more medals. India still have four gold medal matches left.