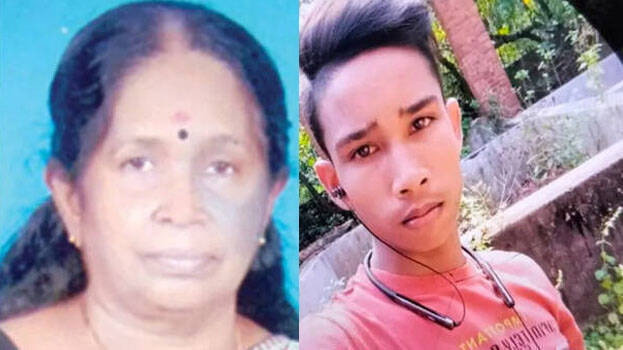 THIRUVANANTHAPURAM: The Chennai RPF has nabbed West Bengal native Adam Ali, who murdered 68-year-old Manorama in Kesavadasapuram. Adam Ali was arrested from Chennai. The accused will be taken into custody by the Kerala Police tomorrow. Earlier, the Kerala police found that Adam Ali had boarded the Chennai Express from Thampanoor at 5.30 pm yesterday. The police have also found a CCTV footage that showed the accused tying up the woman and throwing her into the well. According to the police, Adam Ali strangled Manorama before dumping her body into a well two houses away.
The police had intensified their search after concluding that the accused had left the state. They conducted the investigation based on the information obtained from the interrogation of those who stayed with Adam Ali. Adam Ali's roommates told the police that he had destroyed his phone two days ago in a fit of anger after he lost in the PUBG game. After the incident, he reached the shop in Ulloor and called them from the mobile phone of a friend and asked them to bring his SIM to the shop. However, Adam Ali had left the place before his roommates reached Ulloor. The roommates also revealed that Adam Ali had told them that he had killed Manorama and was leaving the state. The roommates are currently in police custody. The police are also investigating their role in the murder.
Adam Ali and his friends came to stay next to Manorama's house in Kesavadasapuram, Rakshapuri Road two months ago.