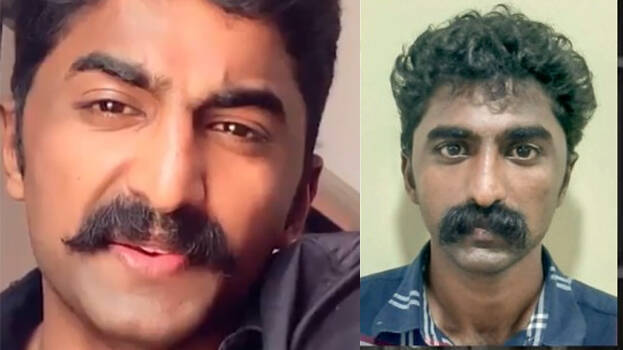 THIRUVANANTHAPURAM: Reels actor Vineeth from Chirayinkeezhu is also an accused in theft case. Police said there were theft cases against him in Cantonment, Kilimanoor and Kallambalam stations.
He had told many people that he resigned from the police department and is working in a channel. Thampanoor SHO R Prakash told a private channel that an investigation conducted found that he had studied only till plus two.
'After befriending girls, he will pretend suspecting them of having affair with other people. The girls then will give their passwords of their e-mail and Instagram accounts to make him trust them.
Then he will be operating their accounts. If suppose a girl does not contact him, he will post a picture of the two together as a story on her account. The girls will have to obey him through such pressure.

The accused has confessed to the crime. He has admitted to have committed a mistake. It is a craze for him. The accused continued these as no one had filed a complaint. The police said the complainant had not worked with him in any of the reels.