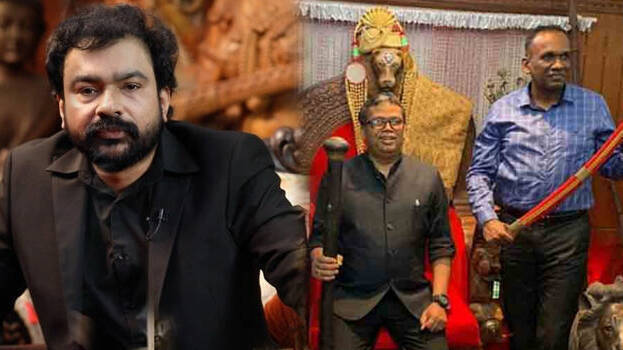 KOCHI: In the explanation given in the high court, the crime branch said that there is no evidence to show that top police officers were involved in the financial fraud committed by fake antique dealer Monson Mavunkal. The Crime Branch also informed the court that it has recommended taking disciplinary action against the police officers who were close to Monson and borrowed money from him.
Crime Branch Ernakulam Central Unit SP MJ Sojan gave the explanation on the plea filed by Kozhikode resident MT Shemir, who demanded that the investigation in the financial fraud case against Monson was ineffective and that a special team should be appointed. Justice AA Ziyad Rehman's bench is hearing the petition today.
The complainant alleged that former DIG S Surendran, IG Lakshmana, Cherthala former CI P Sreekumar, CIs A Ananthalal, AB Vibin, and K Sudhakaran MP were involved in the financial fraud. However, the crime branch said that it did not find any evidence against them in the investigation so far. Although it was found that Ananthalal and Vibin had received money from Monson, the crime branch said that they had borrowed money from Monson. The crime branch also gave a clean chit to other police officers. It added that it was found in the investigation that some police officers had links with Monson and that this information was handed over to the DGP as this information was sufficient to initiate disciplinary action. The statement also said that a further probe is required into the allegation that Monson had forged documents in the name of HDFC Bank with the help of IG Lakshmana, former DIG S Surendran and K Sudhakaran MP.