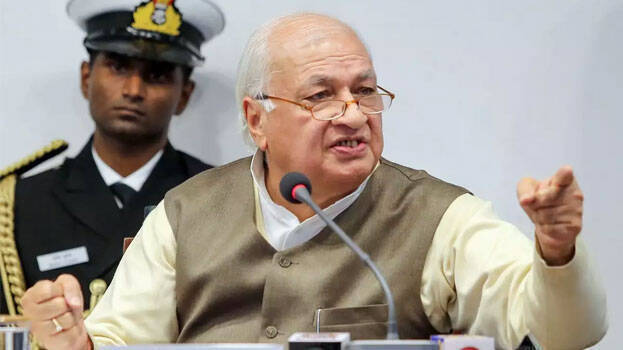 THIRUVANANTHAPURAM: CPI mouthpiece Janayugam has sharply criticized Governor Arif Mohammad Khan in its editorial. In the editorial, the daily said that the governor position is useless and he is playing politics without signing the ordinance.
The article says that Arif Muhammed Khan is making up for the lack of a BJP representative in Kerala and is using the Raj Bhavan and the post of governor for this purpose.
'Eleven ordinances were invalidated the other day because they were not signed. The governor told the media that he will not sign them with his eyes closed. That is where the suspicion that the governor is playing political games strengthened. Because most of the ordinances have already been approved by the governor.'- the article reads.
'It was a mean act not to sign it at the specified time. It is clear as day that the governor is playing politics', CPI criticized .