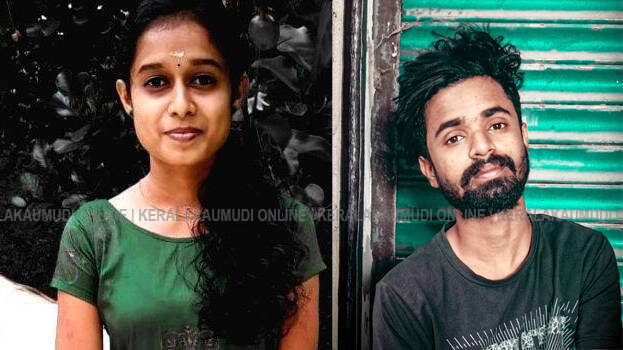 PALAKKAD: A young woman was strangled to death by her boyfriend following their breakup. The dead has been identified as Suriyapriya (24), daughter of Sivadasan and Geetha of Konnallur. She was killed while no one else was at her house. Following the murder, the accused Sujeesh (27), a native of Anakappara in Anjumurthimangalam, surrendered before the police.
DYFI Alathur block committee member and Melarcode panchayat Kudumbashree CDS member Suriyapriya and Sujeesh were in love for six years.
The incident took place at around 10 am, last day. Suriya's grandfather Mani, mother Geetha and her brother Radhakrishnan live here. At the time of the incident, Geetha had gone for job and Radhakrishnan had gone to Alathur Cooperative Bank. Meanwhile, Suriya's grandfather went out to drink tea. During which, Sujeesh barged into the house and strangled her to death.
According to the police, the couple's breakup had led to the murder. They were in a relationship since their college days. However, the two had an argument over the phone a few days back, regarding Suriyapriya's relationship with another member of the family. Following which, Sujeesh came to her house in the morning. On seeing her mobile chats, the duo got into a dispute. Sujeesh told the police that Suriyapriya had tried to commit suicide by breaking her bangles. Meanwhile, Sujeesh strangled her to death using a towel.
After confirming her death, he took Suriya's mobile phone and surrendered at Alathur police station. Sujeesh is a salesman in a dates company in Karur, Salem. The locals and the victim's grandfather came to know about the murder only after the arrival of the police. The body has been kept at the mortuary of Thrissur Medical College Hospital.