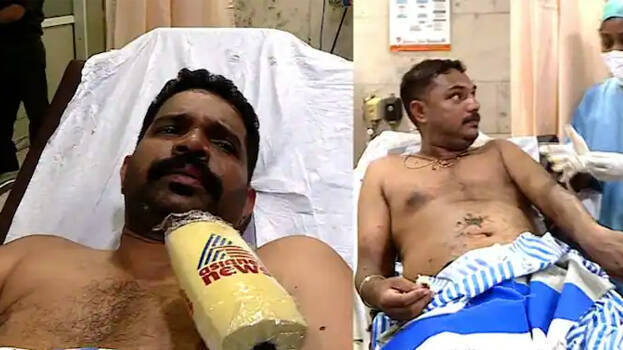 KOCHI: In a shocking incident, a tarring worker attacked three car passengers by pouring boiling tar on them for questioning the tarring works done by blocking the road. The shocking incident took place at Chilavannoor in Ernakulam district. According to witnesses, Thrippunithura native Krishnappan, a tarring worker, poured boiling tar at the brothers Vinod and Jijo, who came by car, and another person named Vinu, who rushed to the spot after witnessing the incident. Krishnappan was later arrested by the police.
There were no signposts posted at the taring site. Vinod, who questioned this, was attacked first. Following this, when Jijo and Vinu rushed to the spot, the worker poured tar on them and ran away. Although the Malayali officials of the company that had undertaken the road work were present at the spot, they did not intervene in the incident. Vinod has sustained serious burn injuries on both his hands. His condition is very serious. All three are undergoing treatment at the hospital.
Krishnappan, who also sustained minor burn injuries, was arrested from Ernakulam General Hospital. He told the police that he was assaulted by the gang of three who suffered burn injuries.