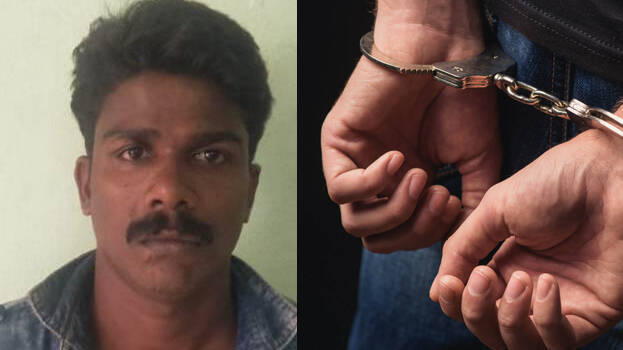 ALUVA: A thief, who was trying to flee after stealing money from the committee office of Muttam Sree Mahavishnu Temple, was nabbed as he fell down from the top of a building and broke his leg. The accused has been identified as Suresh aka Dracula Suresh (40), a native of Vadayambadi, Puthen Kurishu. He has been shifted to Kalamassery Medical College by the police. The incident took place around afternoon, last day.
The youth came to the temple premises during the Thiruvona Oottu. After eating the food, he rested near the temple counter. Meantime, as the person in the counter went inside, Suresh quickly grabbed Rs 20,000 from the table and fled the place. During the time, there were around 50 people at the temple. The accused ran up the terrace of a nearby house and jumped down. However, he broke his leg and was caught by the locals. He has been handed over to the Aluva police. The accused's arrest will be recorded as soon as he gets discharged from the hospital, circle inspector L Anil Kumar told 'Kerala Kaumudi'.
Dracula Suresh is an accused in around 20 theft cases. His method is to break into houses and shops, and steal money. Initially, he used to steal at nights. That is how he got the name Dracula. Later, he began stealing during the day as well.